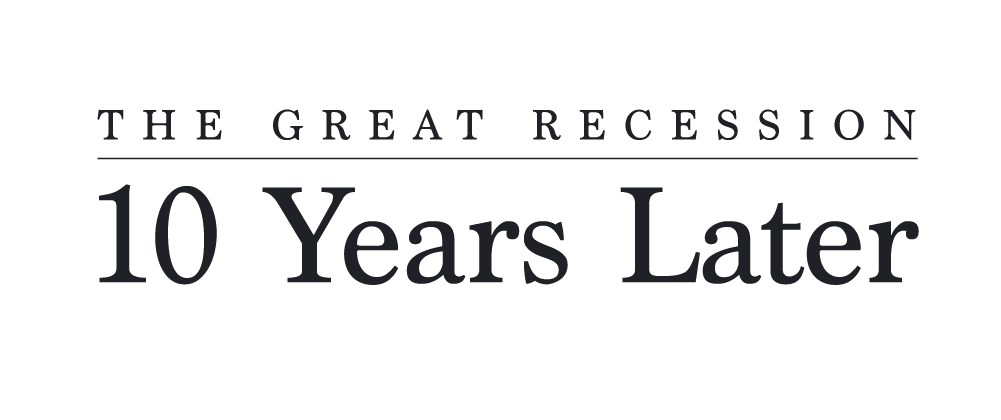 In May 2008, the United States was already months into the Great Recession, although most Americans weren't yet feeling the pain.
Thousands of homeowners were defaulting on subprime mortgages they couldn't afford — or even understand — and some of the nation's largest financial instutions were wobbling like towers built of Jenga blocks.
The national awakening came in September 2008, as Americans watched grim-faced government and political leaders scramble to shore up big-name banks with taxpayer-funded bailouts. In the St. Louis region, thousands of residents were facing foreclosure, and Chrysler was closing its Fenton-based minivan plant and laying off thousands of autoworkers.
When Clayton-based manufacturer Barry-Wehmiller lost 40 percent of its product orders in early 2009, CEO Bob Chapman stuck with its people-first business model and ordered company-wide furloughs to prevent layoffs.
Many Millennials were already deeply in debt when they graduated college and entered a dismal U.S. labor market that had hemorrhaged 8 million jobs during the recession. Today, they are still seeking financial security.
Experts would later pinpoint the start of the Great Recession to December 2007 and its end to June 2009. But the pain for consumers began earlier and would drag on far longer. It was the most significant downturn since the Great Depression, and it would spread globally.
In the United States, employers shed more than 8 million jobs, and 4 million Americans lost their homes to foreclosure. The Great Recession directly disrupted the lives of millions of Americans and altered the future for countless millions more.
A government-sponsored commission would blame exotic mortgages, Wall Street and the failure of regulators for the financial crisis, but members would disagree over whether it had been "avoidable."
Here is a timeline of some of the key events.