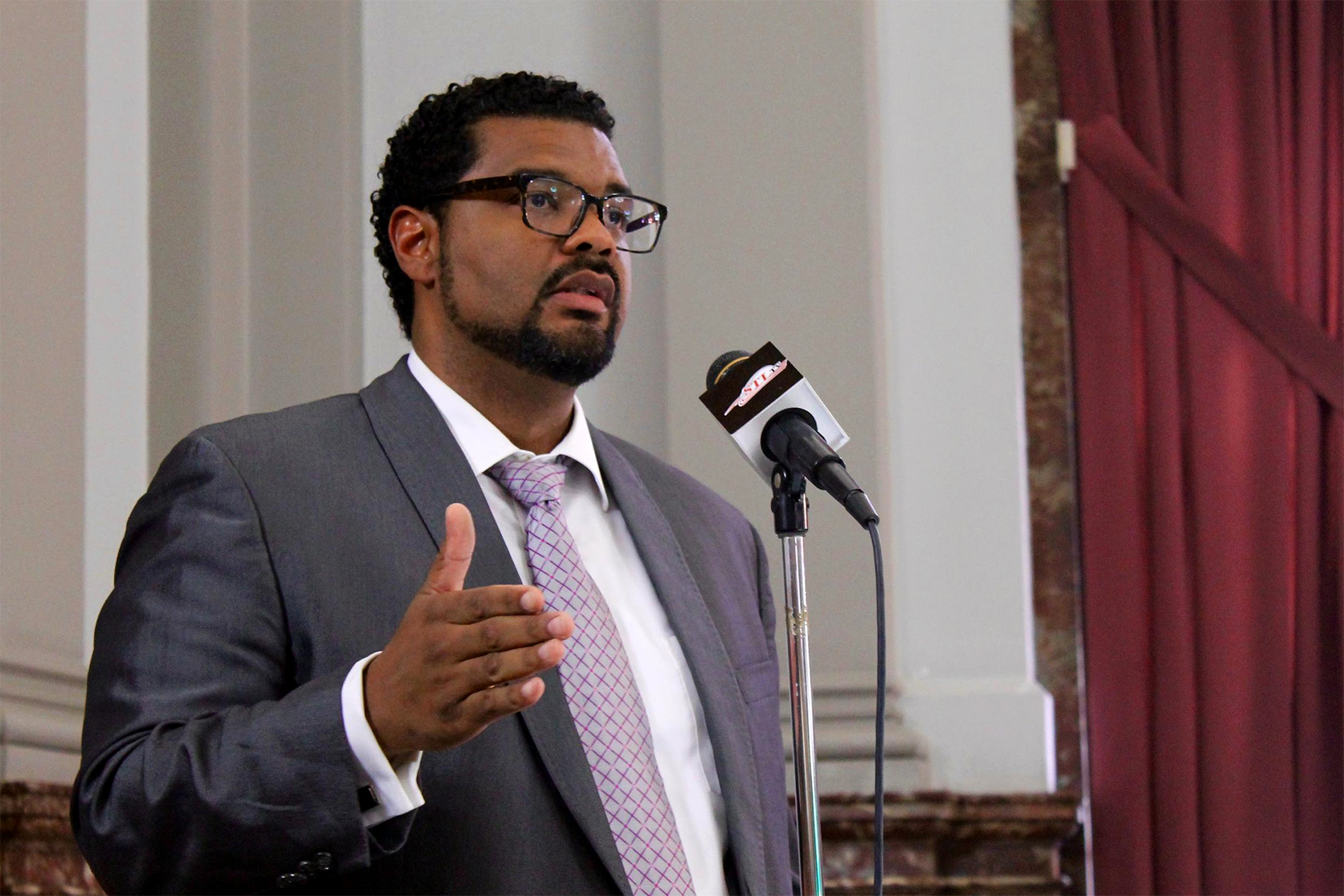 Listen to French's take on "bringing the city together"
Before entering electoral politics, French gained notoriety for PubDef.net — one of the first websites to use video to document Missouri's political scene. He was elected to the Board of Alderman in 2009, unseating an incumbent in the 21st Ward.
French emerged as a prominent voice after Michael Brown's shooting death in 2014 by a Ferguson police officer. His use of video and social media during that time gained him national attention and tens of thousands of Twitter followers.
If French were to become mayor, he says he would focus on reducing crime. He has also been a longstanding critic of some of Mayor Francis Slay's big-ticket policies, including the Northside Regeneration Project and a bid to raise the city's minimum wage.
Strengthening neighborhoods in all parts of the city
An accomplishment he's proud of
Though he has a substantial social media following, French has raised less money than his rivals — which means fewer ads
Why he thinks you should vote for him
"Our city needs a mayor who can speak to all sides of town and who can go to any community at any time of day without body guards, without all the pomp and circumstance, and actually talk to people."
French cites his activism in Ferguson as an example of how he would tackle citywide problems. Having given up his aldermanic seat to run, he is staking his entire elected career on this race.
---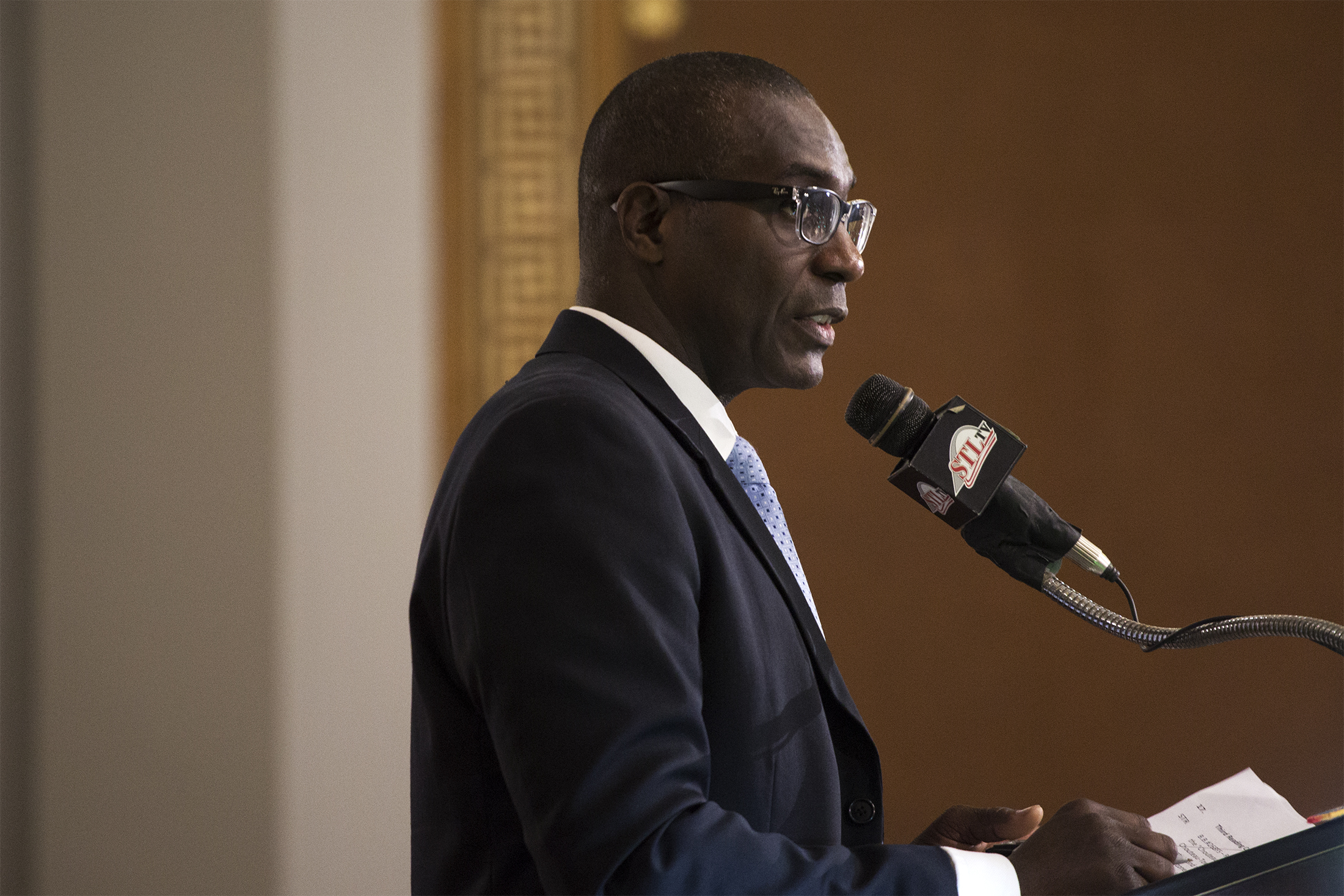 Listen to Reed's take on addressing public safety
Reed first appeared on the local political scene in the 1990s when he was elected alderman for the 6th Ward. In 2007, he successfully challenged Jim Shrewsbury for the position of Board of Aldermen president.
As president, Reed joined the powerful Board of Estimate and Apportionment, which makes most of the city's financial decisions. He was Mayor Francis Slay's main challenger in 2013, though he lost by nearly 4,500 votes.
Reed contends that his 2017 campaign will be different than his previous bid — better organized and more prepared. As was the case four years ago, combating crime is again a key focus of his campaign.
An accomplishment he's proud of
Why he thinks you should vote for him
"I came into public service because I wanted to make a difference in people's lives. If we are looking to unify our city and truly take advantage of the rich cultural diversity that exists in the city of St. Louis, I'm the candidate to do that."
Reed feels he's learned from missteps in his 2013 bid for mayor and is hoping that his name recognition is strong enough to win in a divided field.
---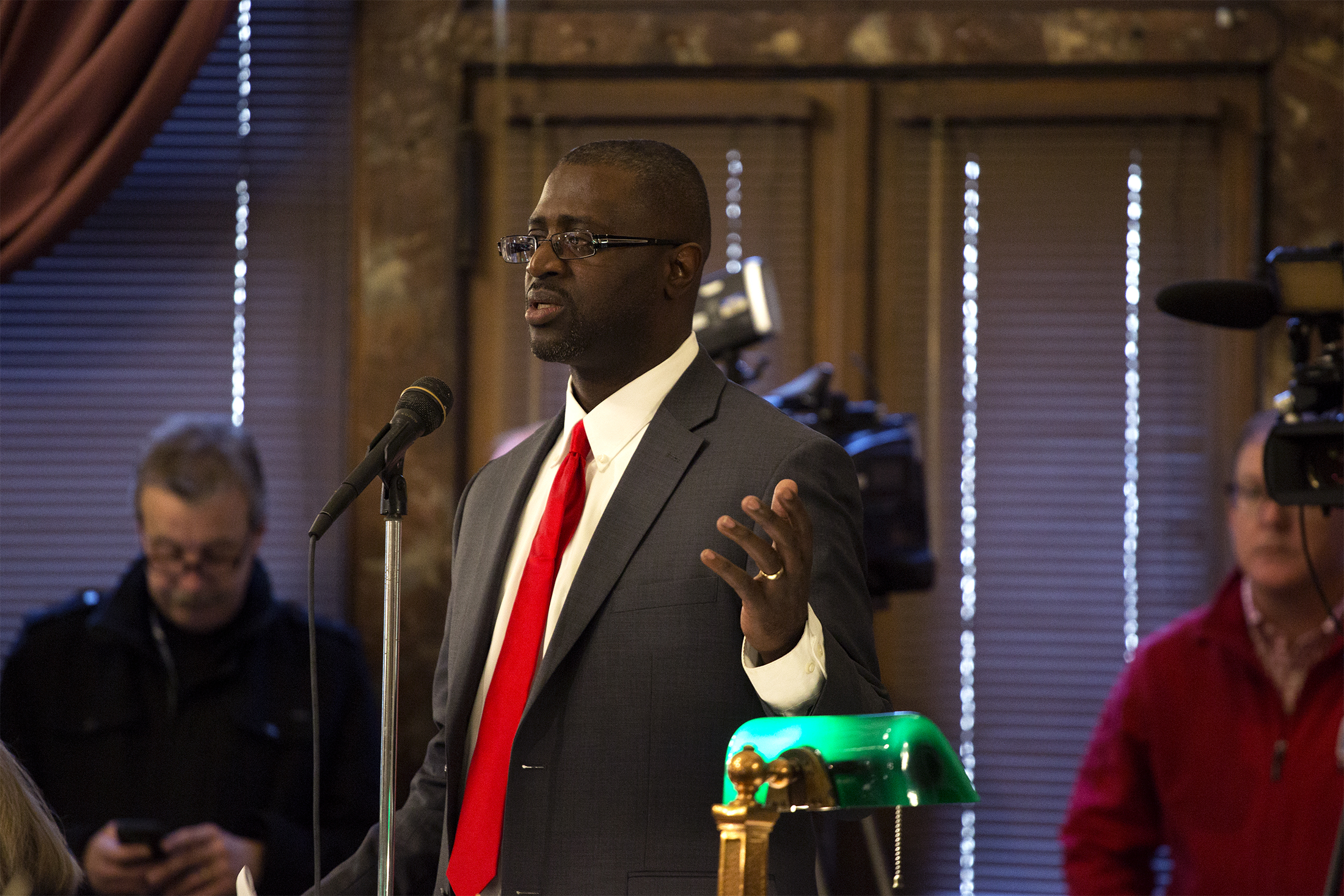 Listen to Boyd's take on bringing development to all of St. Louis
Before jumping into city politics, Boyd spent 23 years serving in the United States Army. In 2003, he was elected as alderman of the 22nd Ward. He's also spent nearly two decades in working in neighborhood development.
Back in 2015, Boyd gained notoriety after giving an emotional statement to reporters after his nephew was shot and killed. Boyd rejected the idea that there weren't enough activities in St. Louis to keep young people out of trouble.
While Boyd has successfully fended off opposition for his aldermanic seat, he ran unsuccessfully in 2012 for city treasurer and in 2014 for license collector. One of his 2012 opponents was city Treasurer Tishaura Jones, who also is running for mayor.
An accomplishment he's proud of
Why he thinks you should vote for him
"If you want real change, hire an outsider. Hire someone that is not part of the status quo. That's not part of the establishment. That's going to keep St. Louis doing the running man."
Boyd is hoping to use his candidacy to give voice to St. Louis neighborhoods that are both economically and politically neglected.
---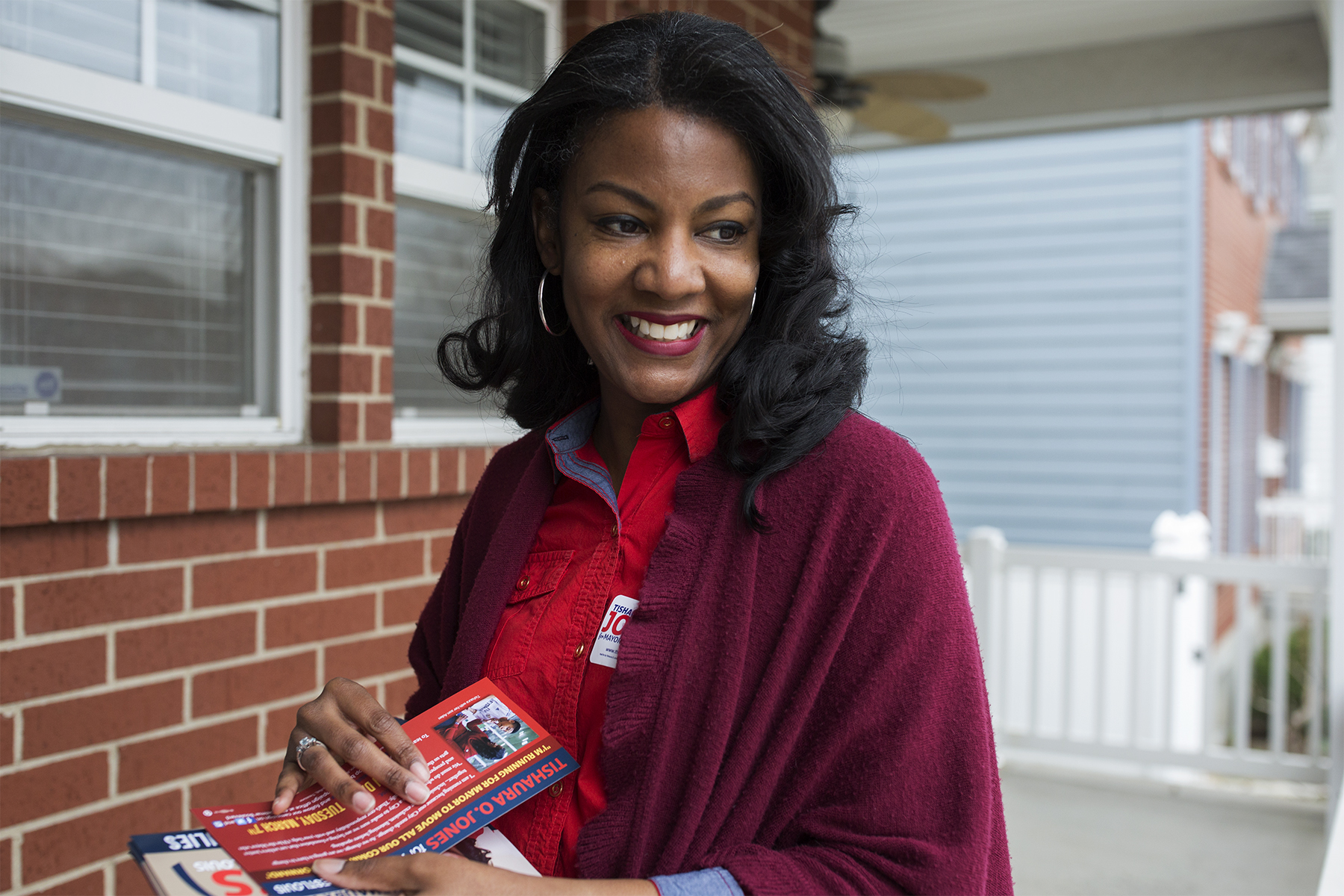 Listen to Jones' take on addressing St. Louis' many "gaps"
In 2008, Jones made her first bid for public office when she successfully ran for a seat in the Missouri House of Representatives. While in the Missouri House, Jones' was selected as assistant minority leader.
Jones then ran for city treasurer in 2012, beating out three Democratic candidates by a decisive margin. She made some major changes to the office, including upgrading the city's parking meters. She also created the St. Louis Office of Financial Empowerment, which is aimed at bolstering financial literacy among city residents.
Since entering the mayor's race last year, Jones has snagged endorsements from a number of progressive-leaning organizations – including NARAL Pro-Choice Missouri, Mobilize Missouri and the Service Employees International Union.
West End
NOTE: A previous version of this guide listed an incorrect neighborhood. We regret the error.
Forcing change in St Louis, with a focus on bridging racial and economic gaps
An accomplishment she's proud of
Why she thinks you should vote for her
"I feel that I have a unique skill set that I bring to the table in being innovative and thinking about people first — and making sure that prosperity and justice are things that all families can achieve."
With the support of numerous Bernie Sanders supporting activists, Jones is running as the candidate of the emerging progressive wing in St. Louis politics.
---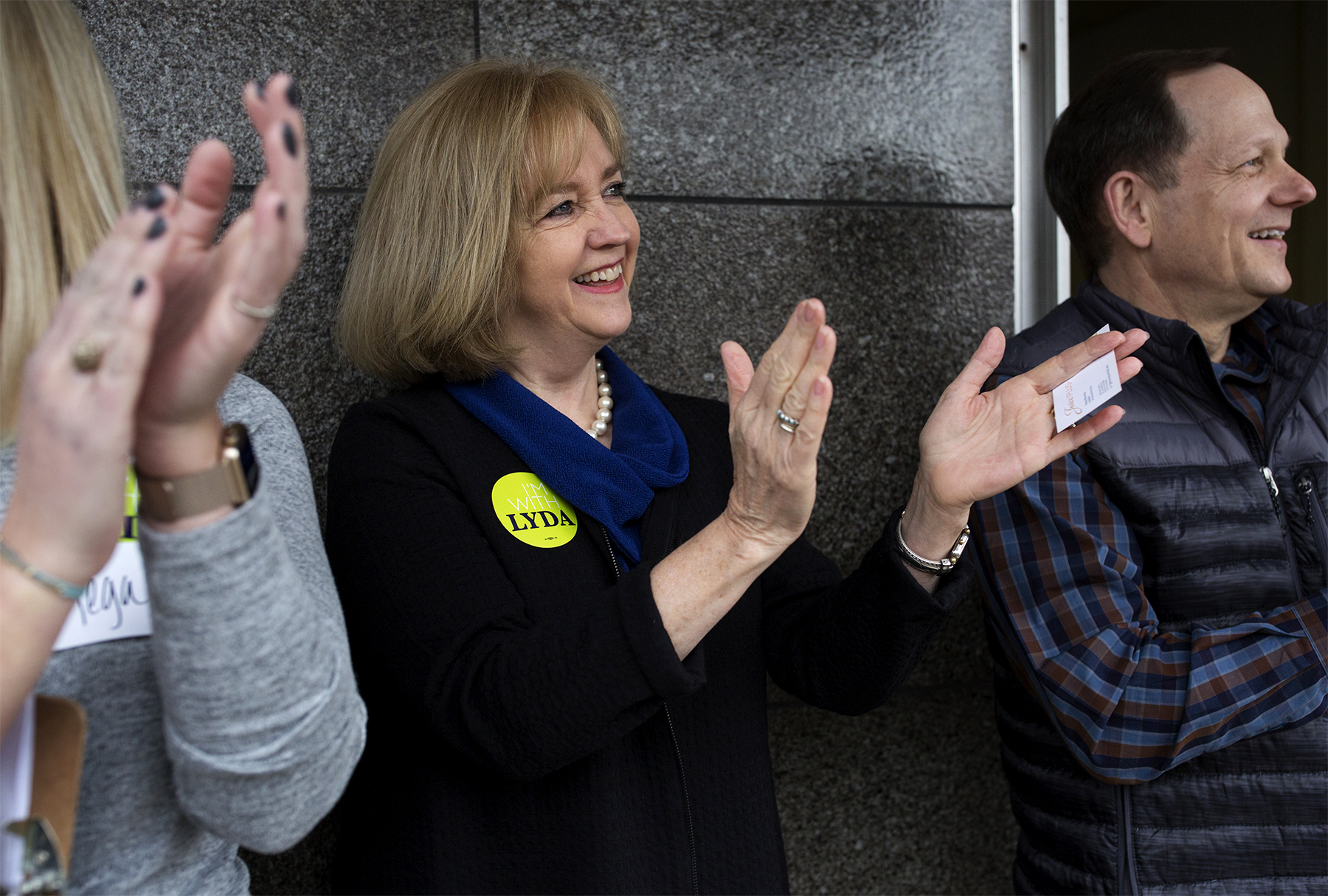 Listen to Krewson's take on making St. Louis the "city of choice"
Krewson has represented the 28th Ward since 1997. She is also a certified accountant and the chief financial officer for Peckham Guyton Albers & Viets, Inc.
Two years before her election as alderman, Krewson was thrust into the spotlight when her husband was killed at their Central West End home. Since getting elected to the board, Krewson has often been at the forefront of contentious issues. She was the primary sponsor of a citywide smoking ban and restrictions on "dark money" in St. Louis-based races.
Since announcing her mayoral bid, Krewson has accumulated more money than her Democratic challengers. She has also snagged endorsements from former mayors Vincent Schoemehl and James Conway.
An accomplishment she's proud of
Why she thinks you should vote for her
"I do have a track record of taking on tough issues and accomplishing things on those tough issues. So, choose a mayor who you think is capable … and who can provide opportunities for every single one of us."
She emphasizes her financial credentials and her experience confronting "tough issues.''
---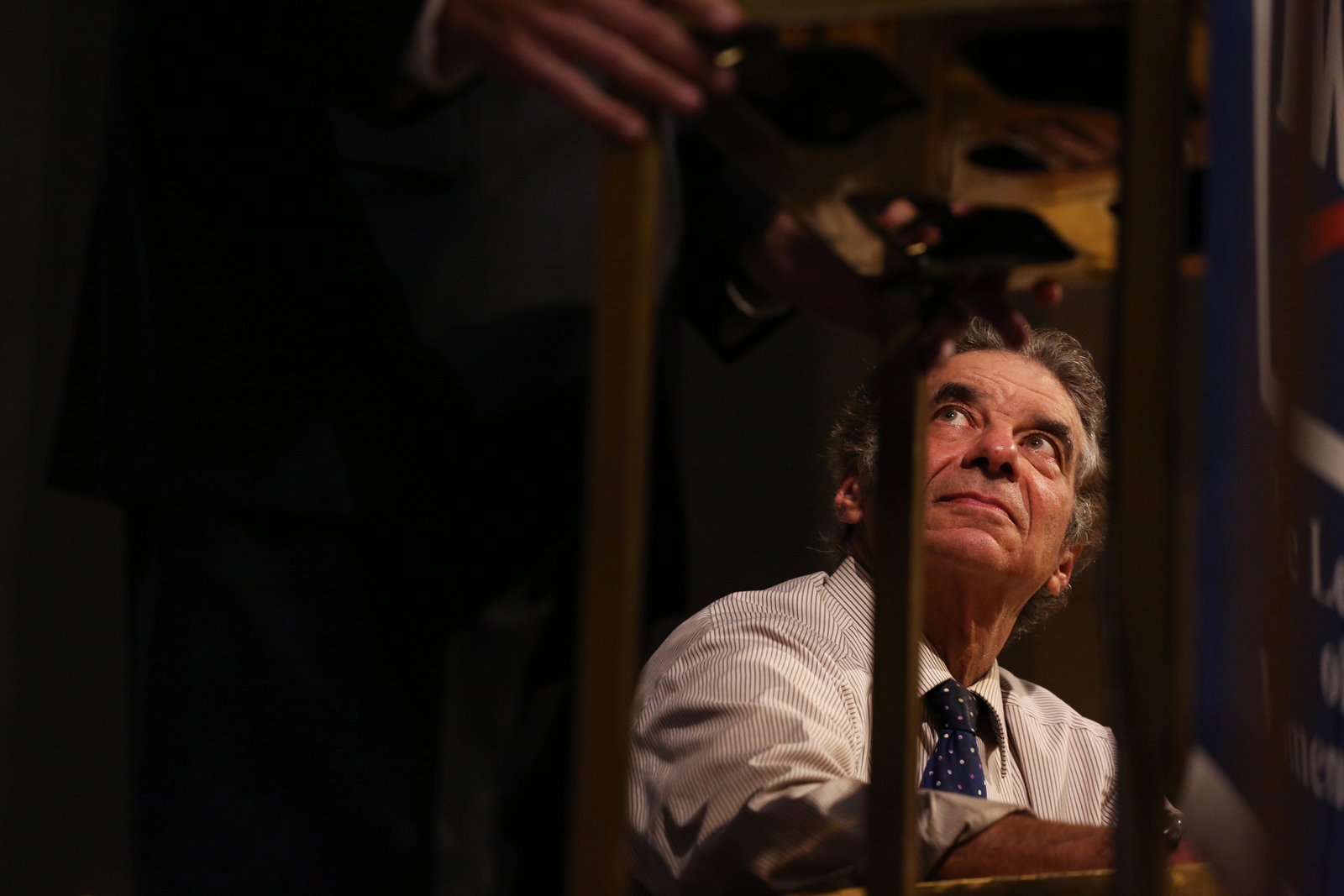 Listen to Haas' take on improving public education
Before he started running for office, Haas earned an undergraduate degree from Yale and a law degree from Harvard. His professional career includes tenure as a corporate attorney, an attorney for former Cleveland Mayor Dennis Kucinich and a novelist.
While Haas won races to be on St. Louis' elected school board, he's also waged unsuccessful bids for Missouri state representative, St. Louis aldermen, U.S. congressman, Missouri lieutenant governor and St. Louis mayor. Most recently, he came in third place in a Democratic primary for the 1st Congressional District.
This is Haas' fifth bid for mayor. His best showing was in 1993, when he ran as an independent and received about 15 percent of the vote.
Childhood education, especially improving third grade reading scores
An accomplishment he's proud of
Serving on the St. Louis elected school board for four terms
Why he thinks you should vote for him
"I think I am the best candidate to ever stand before [voters] and ask for their vote."
Haas believes that if someone has a dream for public service, he or she should continue to pursue it until successful.
---
Jimmie Matthews Former 27th Ward Alderman — Democrat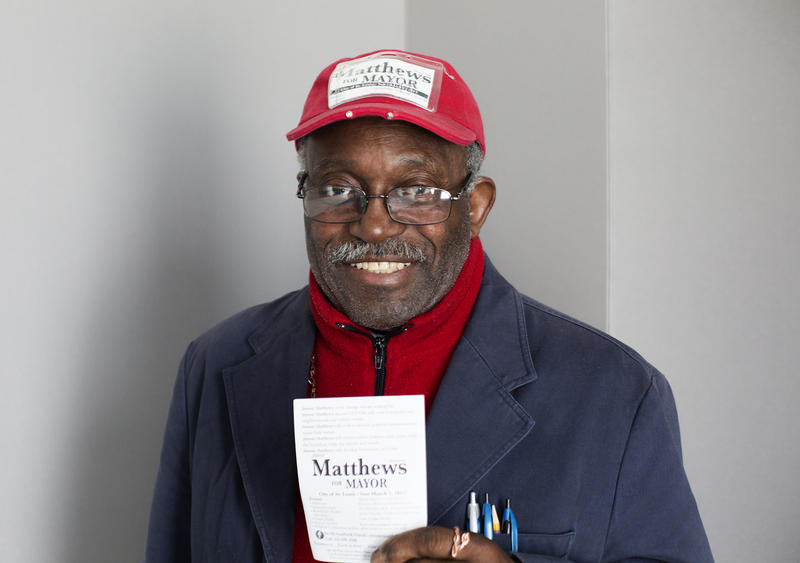 Listen to Matthews' take on why he keeps running for office
In addition to serving as an alderman in the 1980s, Matthews' professional career has included work as an auto mechanic, real estate broker and pastor. He ran for mayor in 2013, earning 575 votes.
Since 2013, Matthews has run for recorder of deeds, St. Louis Board of Aldermen president, Democratic committeeman and city sheriff. He's received anywhere from nearly seven percent of votes in a sheriff's contest to just over 18 percent in a recorder of deed's race.
Matthews has never raised or spent more than $500 in his unsuccessful campaigns. When running for office, his campaign signs often show up throughout the city. This strategy has not been without its detractors.
Empowering people and communities
An accomplishment he's proud of
Being seen as a gadfly who isn't serious by most political observers — including accusations that his campaign signs peppered across the city amount to littering
Why he thinks you should vote for him
"I'm political activist and a community activist. I don't stop. If I don't win today, I will be there tomorrow. If I don't win tomorrow, I'll be there the next day. So, I'm a continue this until I go to heaven."
He probably won't win, but he does have a red hat with his name on it.
---
Andrew N. Karandzieff Owner of Crown Candy Kitchen — Republican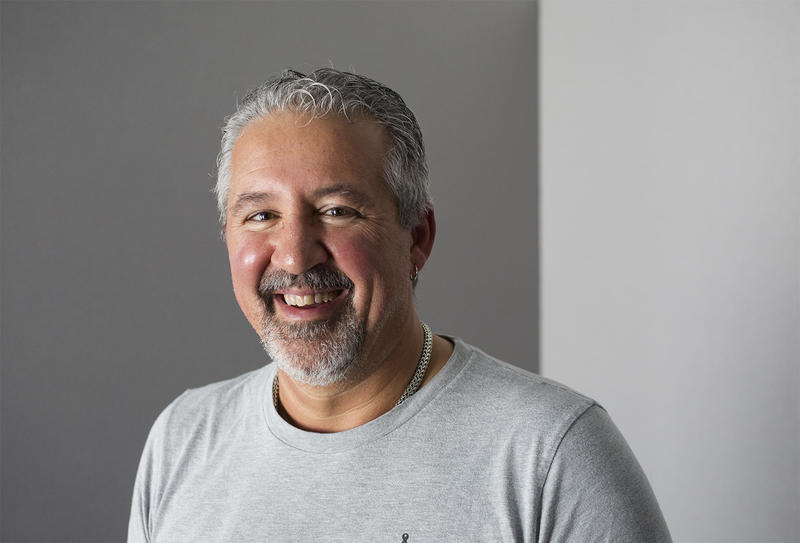 Listen to Karandzieff's take on why he jumped into the race
Karandzieff is the owner of Crown Candy Kitchen, a culinary institution on St. Louis' north side.
After St. Louis Mayor Francis Slay announced he wouldn't run for another term, Karandzieff joked on Twitter that he was considering entering the fray. He followed through by paying the roughly $1,300 filing fee and entering the race as a Republican, something he freely admits he did as a publicity stunt.
He is, however, serious about making life better for residents in north St. Louis. He's lived in the area since 1983 and it's where his family has owned a restaurant for 104 years.
Making good food and cultivating economic development in north St. Louis
An accomplishment he's proud of
Crown Candy Kitchen's 104-year history on the north side
Why he thinks you should vote for him
"Don't vote for me — my wife will kill me if I win. [But] I am excited because people are involved, they're engaged."
While his candidacy may be something of a publicity stunt, Karandzieff does have a lot to say about developing St. Louis, especially in parts of the city that have received lesser attention.
---
James T. Osher Former owner of Buster Brown Blue Ribbon Shoe Factory — Republican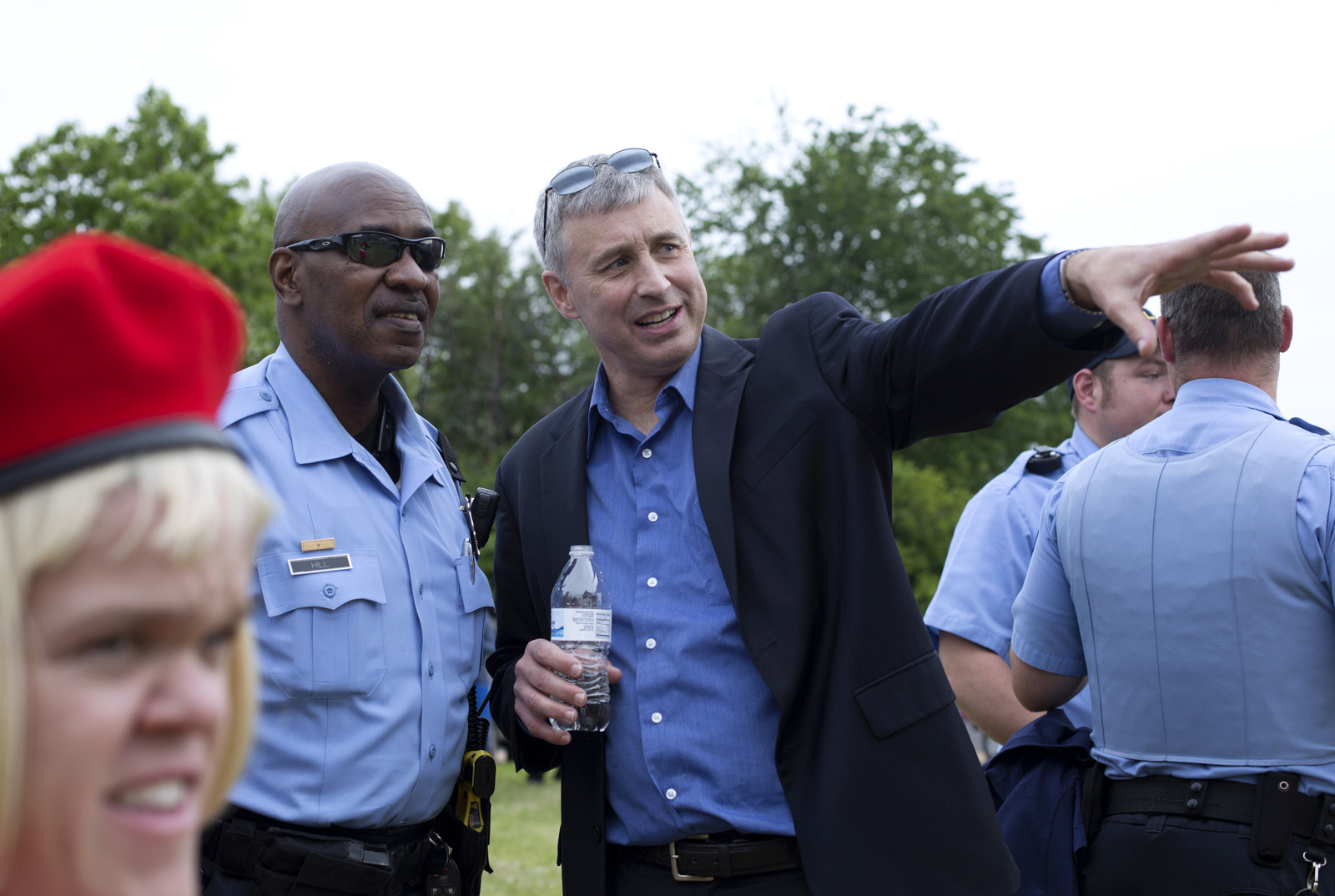 Osher is a businessman who previously owned the Buster Brown Blue Ribbon Shoe Factory. That historic structure was taken through eminent domain to make way for the National Geospatial-Intelligence Agency.
Last year, Osher spoke with St. Louis Public Radio's Maria Altman about turning the Buster Brown building into a shoe-themed hotel. He did not respond to several requests to appear on the St. Louis Public Radio Politically Speaking podcast, or at a mayoral forum moderated in part by radio station.
Bridging the Delmar divide
Osher is not as well known as Karandzieff and doesn't appear to be campaigning as seriously as Andrew Jones
With an extremely limited campaign presence, Osher is unlikely to have much impact in the mayoral race.
---
Andrew M. Jones Vice President at Southwestern Electric Cooperative — Republican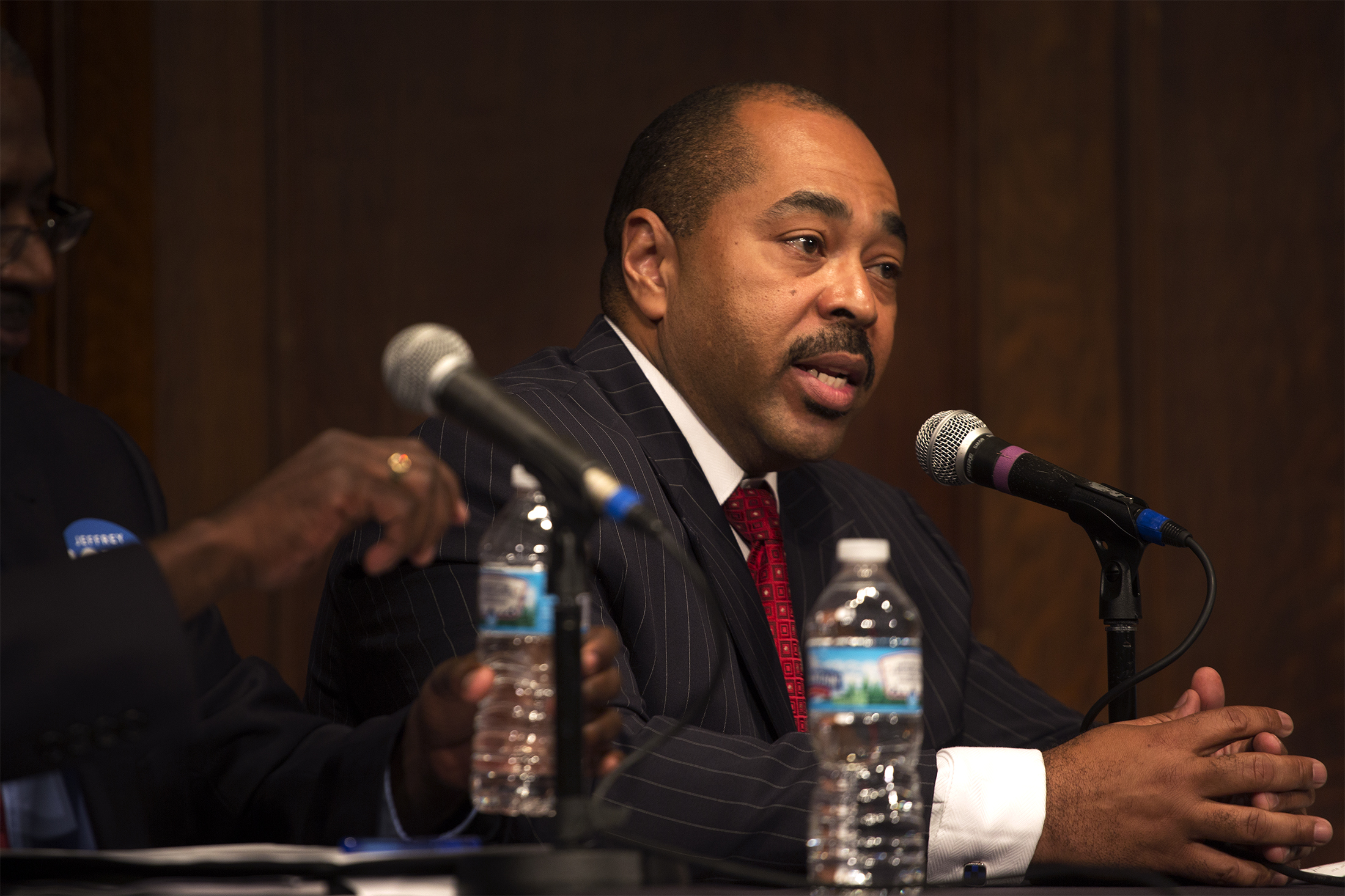 Listen to Jones' take on making St. Louis "a beacon of civic excellence"
Jones is a utility executive and one of three Republican candidates seeking to succeed St. Louis Mayor Francis Slay. He currently works for Southwestern Electric, which distributes electricity from Collinsville to Effingham. After years of sitting on the political sidelines, Jones said he decided to take the political plunge to make St. Louis "a beacon civic excellence."
Democrats heavily outnumber Republicans in St. Louis, which means Jones faces long odds to become the city's next mayor. But Jones appears to be the only Republican who's actively campaigning to move on the April 4 general election. He appeared at a candidate forum with five other Democratic contenders at The Sheldon on Feb. 22.
An accomplishment he's proud of
His involvement in grassroots programs and organizations
Being lesser known than GOP rival Andrew Karandzieff — despite campaigning more seriously
Why he thinks you should vote for him
"[You] will see, under my administration, a reduction in crime so that people can enjoy this city. And, I think that's what people are looking for across the board, regardless of party lines."
Jones is hoping to inject a right-of-center perspective into a mayoral race dominated by the Democratic Party.
---
Compiled by Jo Mannies, Rachel Lippmann, Jason Rosenbaum and Erica Hunzinger • Photos by Carolina Hidalgo and David Kovaluk • Graphics by David Kovaluk
Edited by Brit Hanson • Produced by Brent Jones
St. Louis Public Radio