Francis Gerard Slay will leave office in mid-April after serving 16 years as St. Louis' mayor – the longest mayoral tenure since the city was founded in 1764.
Slay is 61, and was first elected mayor in 2001. He has held city offices for more than half of his life, including the 10 years he served as the city's 23rd Ward alderman, and six years as president of the Board of Aldermen.
He's also the third generation of his family to hold public office. Slay's grandfather, Joseph Slay, emigrated from Lebanon. He was a city alderman for several years, and also started a family restaurant. Slay's father, Francis R. Slay, was a state legislator, the city recorder of deeds, and served as the 23rd Ward Democratic committeeman for 45 years.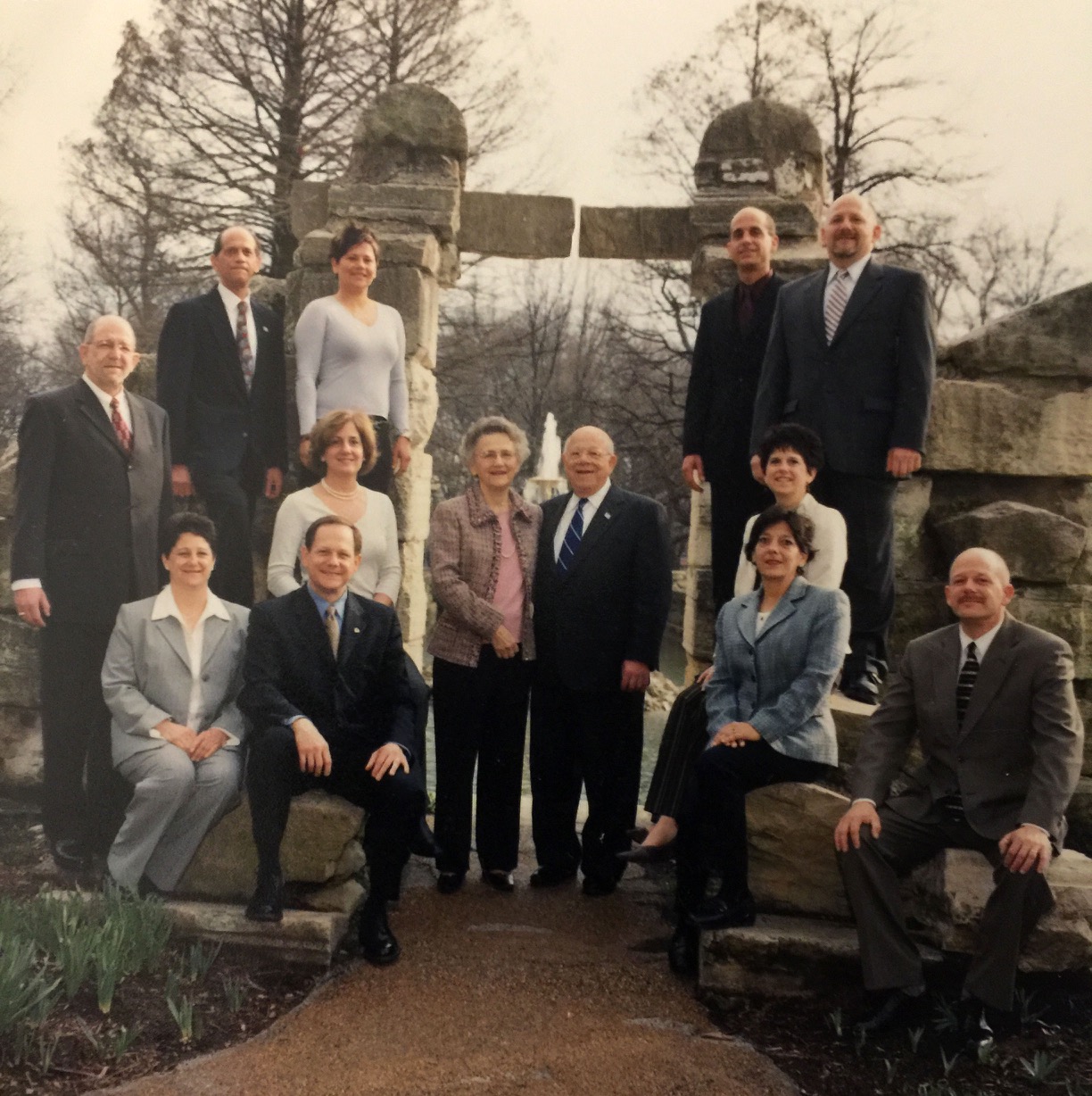 Provided by Francis Slay
Francis Slay is the second of 11 children. His parents, center, were Francis R. and Anna May Slay. Their first child died, prompting the couple – devout Catholics – to pray for help to St. Gerard Majella, the patron saint for pregnant women and infants. As a result, their subsequent 11 children, male and female, all have a form of "Gerard" in their name.
The mayor, Francis G. Slay, also is a lawyer, and already has made plans to join a law firm in May.
St. Louis mayor — four times over
Slay's tenure is particularly noteworthy because, as a rule, most of St. Louis mayors have served eight years or less.
Aside from Slay, three other St. Louis mayors have served 12 years: Henry Kiel, Raymond Tucker, and Vincent C. Schoemehl. (Tucker tried, and failed, to win election to a fourth term in 1965.)
Combined, those four longest-serving mayors served 52 years.
The rotunda at City Hall features a large plaque honoring Mayor William D. Becker. He was among 10 people – many of them regional officials or civic leaders — who died in a glider crash in 1943 at Lambert Field airport, before thousands of horrified spectators.
Two St. Louis mayors were African-American: Freeman Bosley Jr. and Clarence Harmon.
Mayors of St. Louis