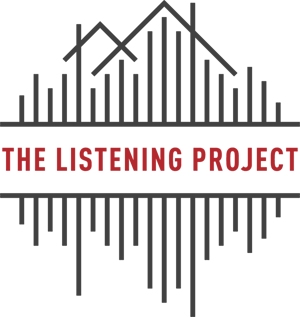 Economics
Here is some material on economic disparitiy and the surrouding issues in St. Louis and across the country.
Resources
A St. Louis Public Radio series examining the history of race, locally.
A St. Louis Beacon series that examines race and culture.
A St. Louis Beacon series that examines health care disparities that persist in our region.
A St. Louis Beacon series that examines class disparities in our region
Where We Stand is an online publication that tracks and gauges varied issues and disparities in St. Louis in comparison to 34 other metropolitan areas.
New dental clinic will serve thousands of low-income patients
— STLPR
A new dental clinic will help St. Louis residents acquire affordable dental service.
Coalition Urges State Action to Curb Rising Poverry in Missouri
— St. Louis Public Radio
The poverty rate is on the rise with many struggling in low wage jobs.
How Expensive It Is to be Poor
— New York Times
The belief that those in poverty have it easy because of access to government assistance is challenged.
Struggling To Get Out Of Poverty: The 'Two Generation' Approach
— NPR
Listen to how Tulsa, Oklahoma is utilizing an experimental program to address and hopefully reduce the varied aspects of generational poverty.
Juvenile Incarceration Rates Are Down; Racial Disparities Rise
— NPR
Girls and minorities are receiving harsher sentencing.
What Youth Incarceration Costs Taxpayers
— US News
Find out how incarcerating youth impacts your finances.
Hidden Costs of Youth Incarceration Nationwide Estimated to Run between $8 Billion and $21 Billion Each Year
— PR Newswire
Find out how much states are paying to put young people in jail, most for minor or nonviolent offenses.
Urban League Starts Jobs Program In North County
— St. Louis Public Radio
The St. Louis Urban League addresses economic disparities in the African American community by helping black men gain employment.
The Economic Imbalance Fueling Ferguson's Unrest
— Fortune.com
Ferguson unearthed the startling social and economic inequities in the region.
Five Disturbing Stats on Black-White Inequality
— CNN.com
Alarming statics outline the economic divide between the African American and white communities.
The Myths of The Pruitt-Igoe Myth
— City Journal (Manhattan Institute)
Read about Pruitt-Igoe, a proposed solution to the low income housing issues that plagued St. Louis, with the assumption that affordable housing would provide a leg up to struggling communities. Instead, it contributed to already existing socioeconomic challenges that prevented, ultimately its black residents from creating better lives.
Trailer to The Pruitt-Igoe Myth, a Documentary
— Pruitt-Igoe.com
Pruitt-Igoe
— UC Berkeley
UC Berkeley researcher, Katharine G. Bristol's highly acclaimed paper on why Pruitt-Igoe was deemed a "programmed failure of public housing".
Poverty Rate in Missouri
— City-Data.com
See infographics on poverty in St. Louis vs. the state of Missouri, broken down by race, gender and age and more.
Change the First Five Years and You Change Everything
— The Ounce
Report: Widespread Racial Disparities In Public School Punishments
— NPR
Read about the findings of the Education Department's Office of Civil Rights examination of 15 years' worth of data regarding patterns of inequalities in public schools.
Two Lives of Jasmine
— For the Sake of All
Reading list