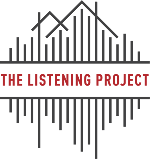 Video & audio
Here are some video and audio resources.
Implicit Bias Test American Denial
The Implicit Bias test measures unconcious attitudes towards groups. Find out how the test works.
---
Two Lives of Jasmine For the Sake of All
Two little girls, by nature of circumstance lead very differen lives.
---
This is Bill St. Louis Beacon
Watch how a man's chronic health condition is worsened by socioeconomic factors.
---
Struggling To Get Out Of Poverty: The 'Two Generation' Approach NPR
Listen to how Tulsa, Oklahoma is utilizing an experimental program to address and hopefully reduce the varied aspects of generational poverty.
---
The First Five Years The Ounce
---
Why Early Investment Matters Heckmanequation.org
Nobel prize-winning University of Chicago economics professor, James Heckman discusses the value of investing in early childhood education.
---
Trailer to The Pruitt-Igoe Myth: an Urban History - Trailer Pruitt-Igoe.com
---